PERFORMANCE HYBRID SALES, TEST DRIVES, & INSTALLATION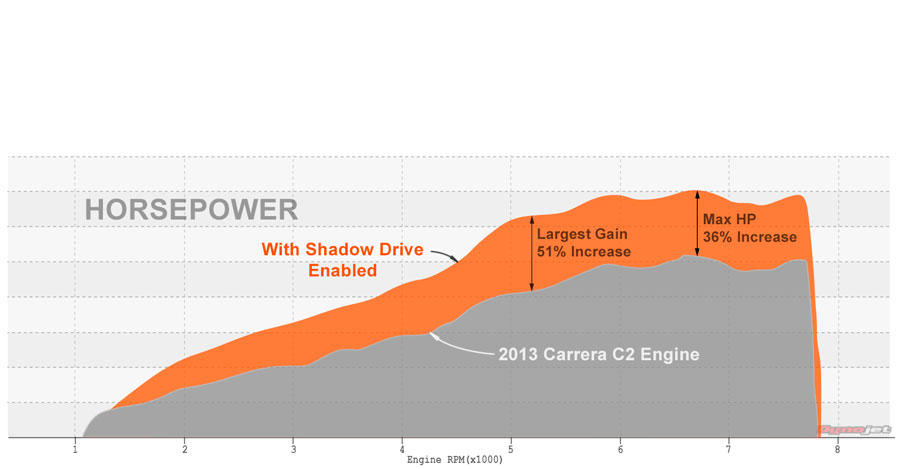 Vonnen Shadow Drive Adds Power in Parallel with the Existing Gasoline Engine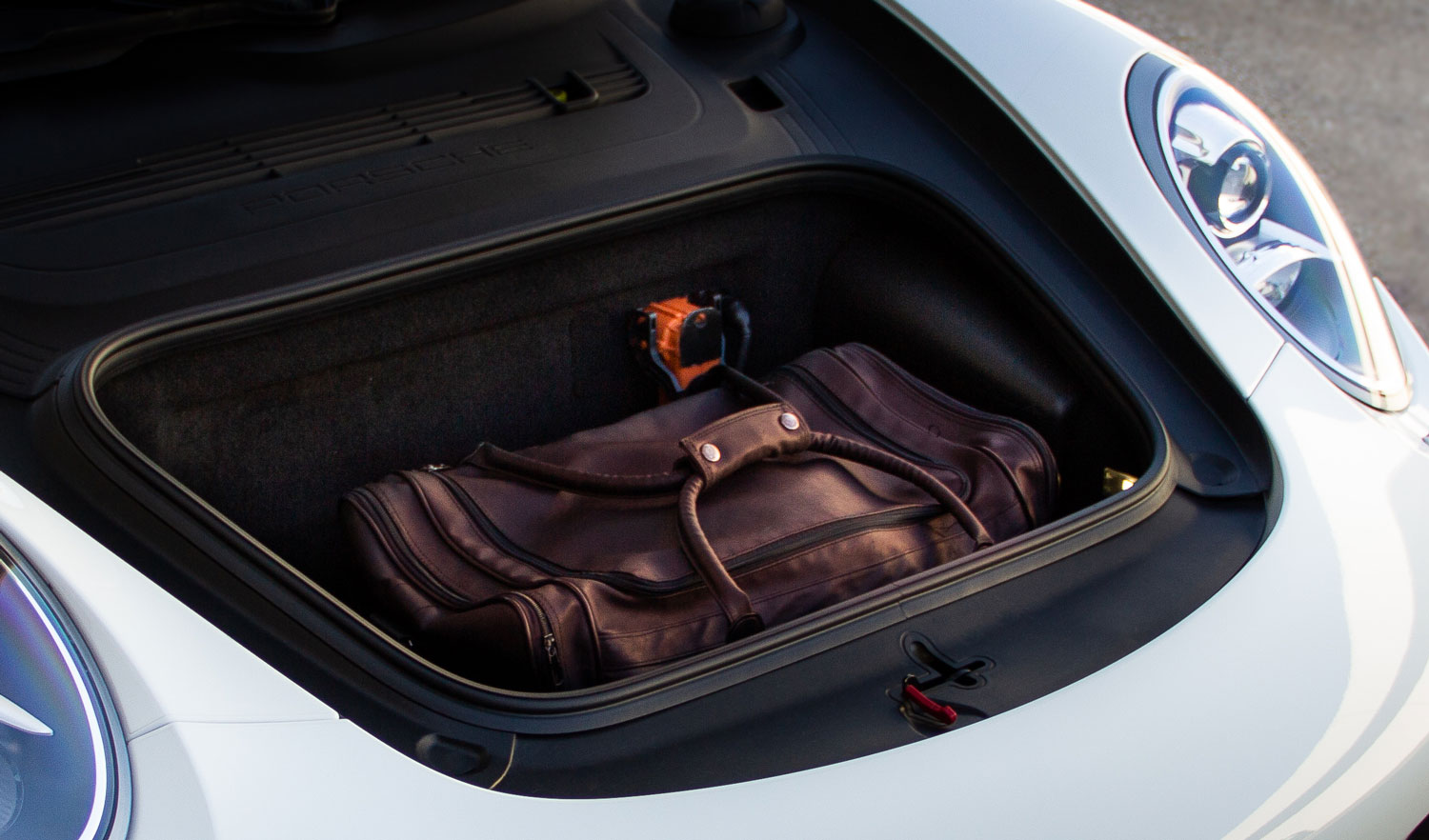 Tucks Away Unobtrusively with the Trunk and Backseat Space Retained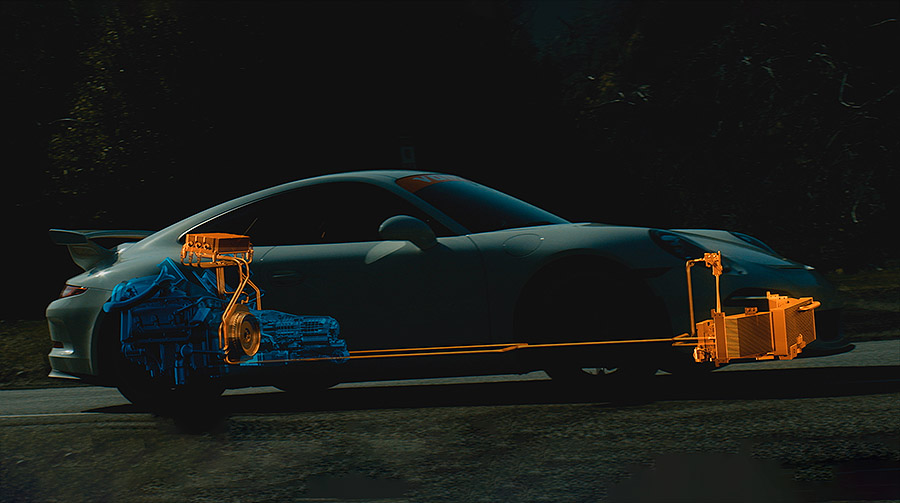 150 HP Performance Hybrid Upgrade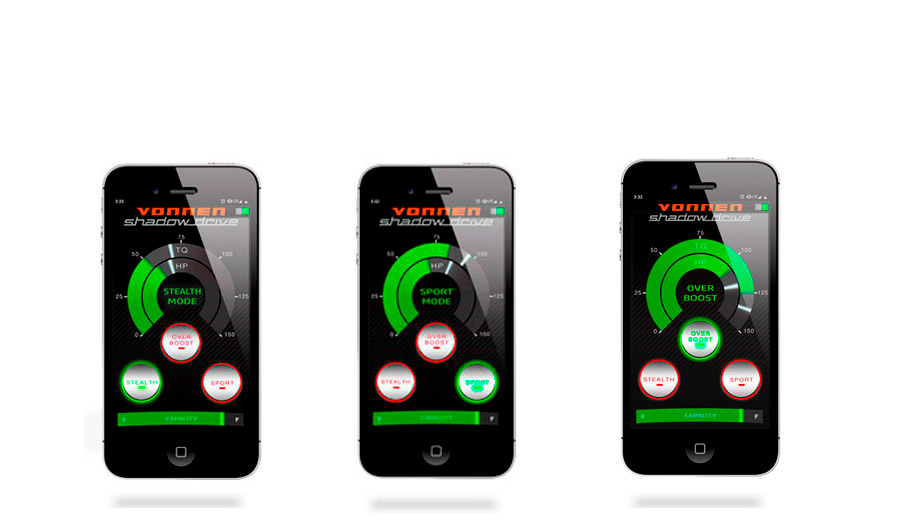 Use the App to Select the Drive Mode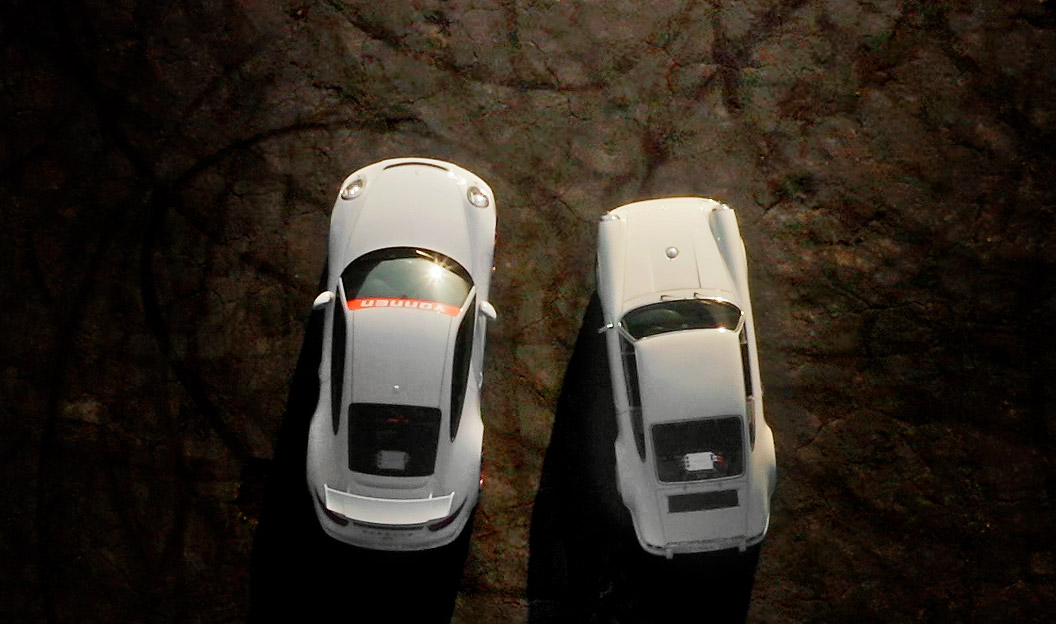 Available for Late Model and Classic Porsche Cars
Serving both the air-cooled and water-cooled Porsche market in the San Francisco Bay Area, Elephant Racing has been an authorized Vonnen Shadow Drive sales and installation facility since 2019.
Conveniently located in the heart of Silicon Valley in Santa Clara, California just minutes from San Jose International Airport, and with nearly twenty years of Porsche performance experience, our customers choose us for our deep understanding of how to best match the substantial increase of power that Shadow Drive provides with the suspension, chassis, and brake upgrades that help round out the overall package.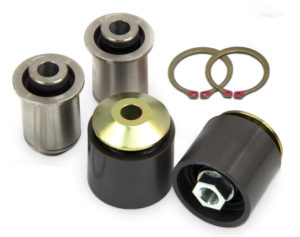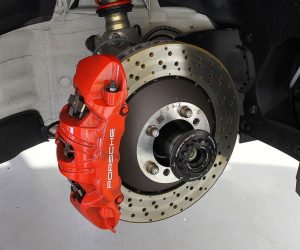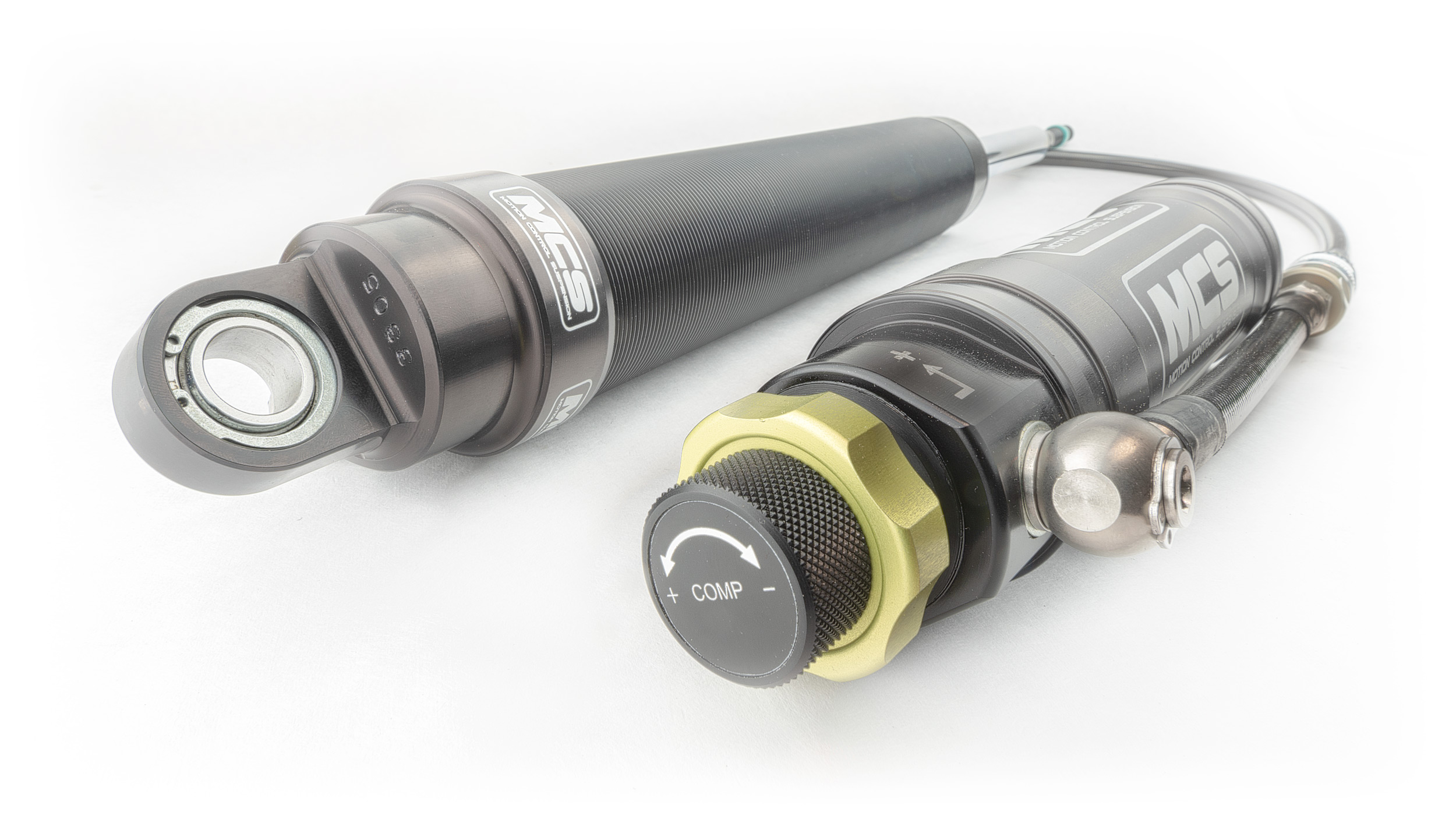 We always have at least one Shadow Drive equipped demonstrator vehicle on hand and are pleased to offer both test drives and private consultations by appointment.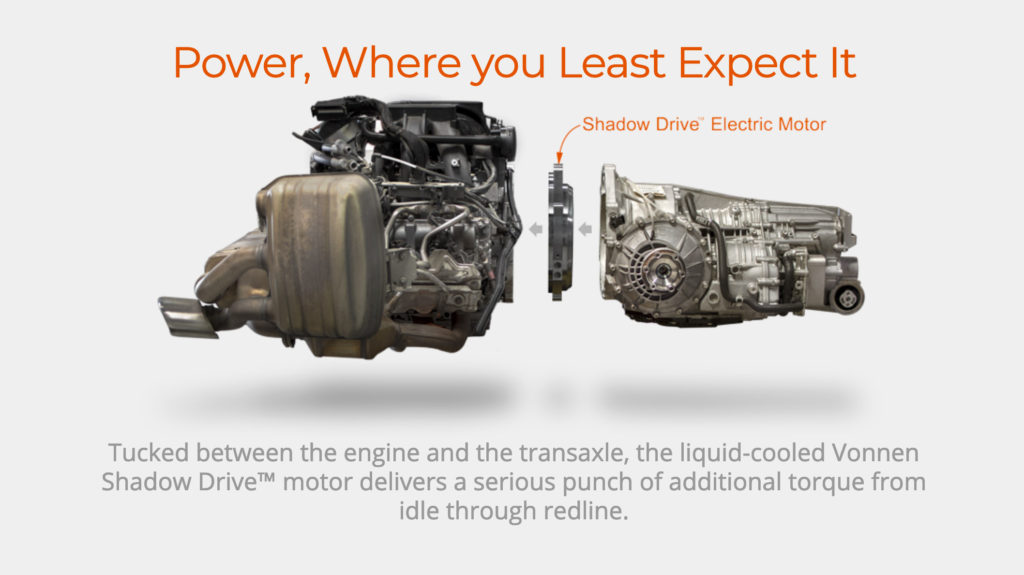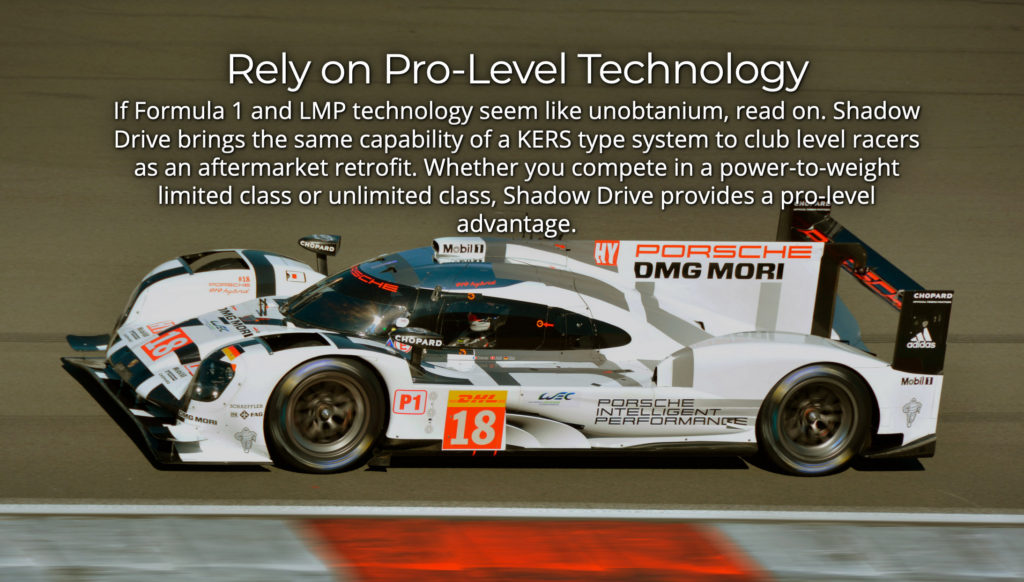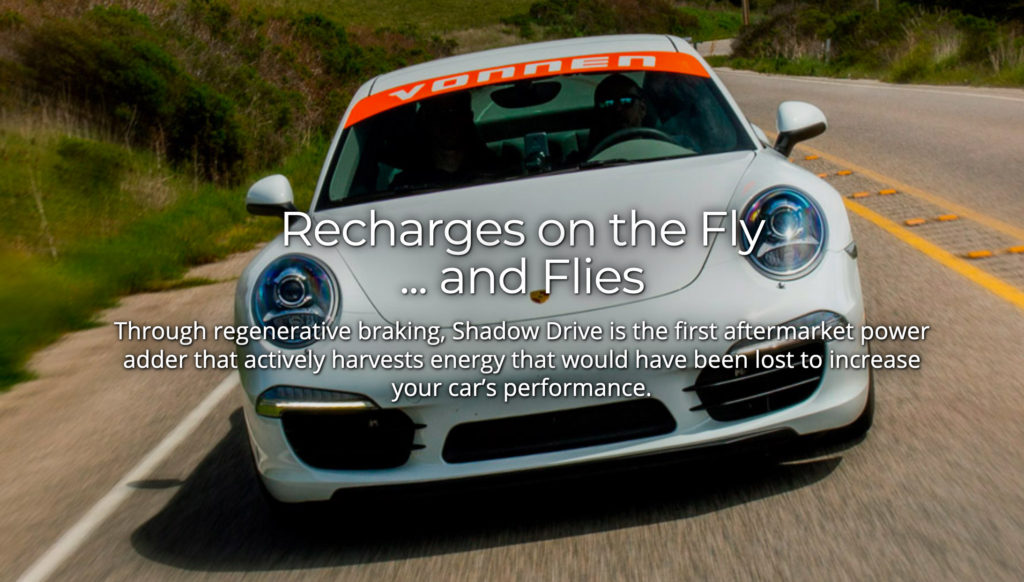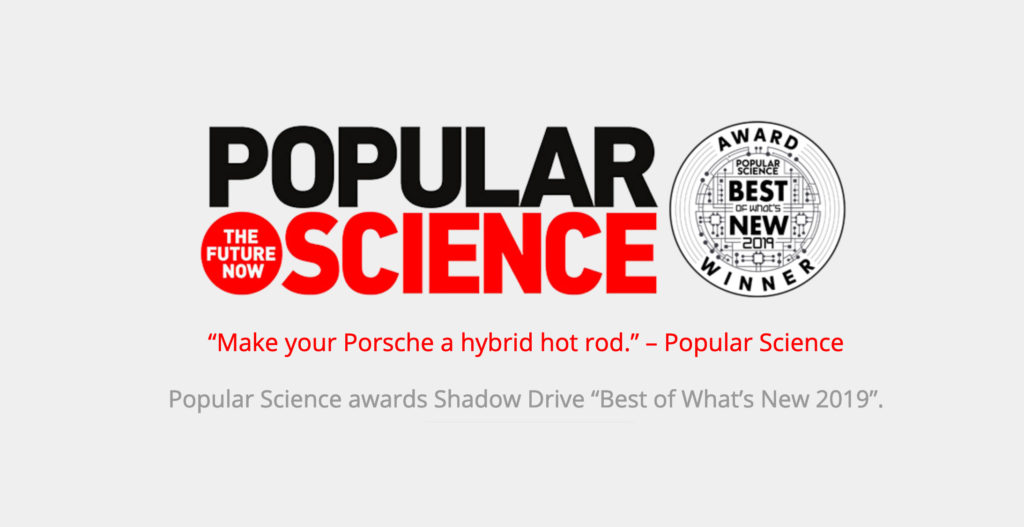 What is Shadow Drive?
Vonnen's Shadow Drive is a performance hybrid system that adds 150hp (110kW) and a 150 lb/ft (200Nm) of torque on top of what your engine already produces. Inspired by the performance hybrid technology found in the Porsche 918 Spyder and hyper exotics like the Ferrari La Ferrari, Koenigsegg Regera, and McLaren P1, Shadow Drive adds big power without the usual trade-offs of increased fuel consumption, emissions, engine reliability and drivability problems. It's not an EV conversion – your car's engine remains in place and unaltered, so the sound, soul, and character of your car is just as it was before.
How Does the System Charge?
Shadow Drive recharges while you drive – it never needs to be plugged in. It does this by recapturing energy that would otherwise be lost as heat during braking and while cruising on light throttle, so it's ready to deliver additional power when you need it.
Is the Installation is Fully Reversible?
Installation of Shadow Drive is fully reversible with minimal evidence of prior installation. The super slim motor slips discretely between the engine and transmission, replacing the flywheel. The powerful battery is mounted in the trunk, yet is compact enough to leave plenty of useable storage and luggage space. Shadow Drive is lightweight – adding about 170 pounds to the car (the same as a passenger or tank of gas).
Which Porsches is it For?
Shadow Drive is available for Porsche 2012+ 997.2 and Boxster/Caymans,air-cooled Porsches going back to 1965, 996/997.1 GT3 and Turbo carsIt works equally well on manual and PDK equipped cars and is engine modification friendly.
How Long Does Installation Take?
Expect to have your car converted in about one week. Installation is currently available either at our Santa Clara, California headquarters or by special arrangement remotely worldwide (at additional expense).
Can Elephant Racing Install Shadow Drive for Me?
Elephant Racing has been certified to provide both sales and installations for Vonnen.
Test Drives
Elephant Racing welcomes the opportunity to test drive Shadow Drive.
CLICK FOR MORE INFO
or visit Vonnen here
---
Matt Farah – The Smoking Tire
What it's like to drive a 350 HP 911 with a 150 HP Aftermarket Hybrid System!
---