Components designed to take your struts to the next level.
Front Spindle Collar and/or Seals For Porsche 911, 912, 930, 914
Spindle collars, also called seal races, are fit to the base of the spindle. They position the inner wheel bearing and provide a surface for the inner seal to ride upon. Select the correct width based on the model year of the wheel hub being used, '65-'68 or '69-'89.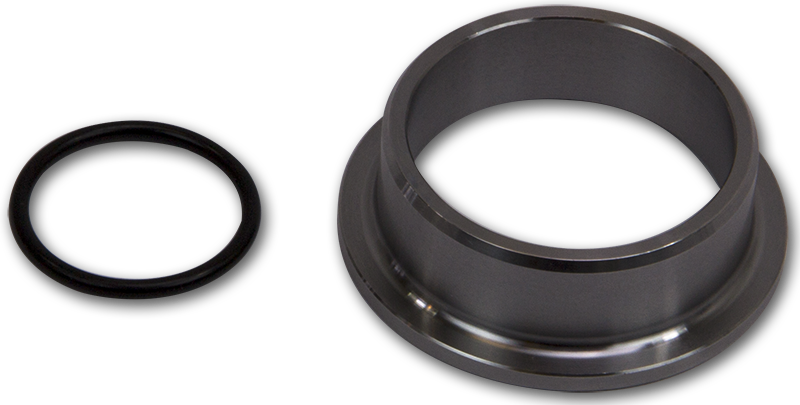 Application Table
| Part No. | Stock Equiv. | Fitment & Configuration |
| --- | --- | --- |
| 1-99970108450 | 999 701 084 50 | Seals only, '65-'89 911/912/930/914 |
| 1-90134162300 | 901 341 623 00 | Collar, Fits '69-'89 wheel hubs, 911/912/930/914 |
Coilover Brake Line Support Bracket Kit For Porsche 911, 912, 930 & 914
Standard front struts have welded-on brackets to support the brake hard line. Threaded body coilover struts and coilover sleeve conversion require the removal of these brackets, leaving the brake lines unsupported and prone to failure – always at the worst possible time!
Our support bracket kit is an easy bolt-on support for the brake lines.
The kit bolts to existing threaded holes on the strut.
Easy bolt-on – Attaches to the brake dust shield mounting holes using provided hardware. dust shields can be retained or removed.
Prevents brake hard line flex / fatigue – Supports the brake hard line. Unsupported, the hard line will constantly flex and eventually leak.
Quality throughout – Purpose made brackets are laser – cut from stainless steel and pre-formed. Top quality hardware is provided to complete the kit.
Watch this Quick Overview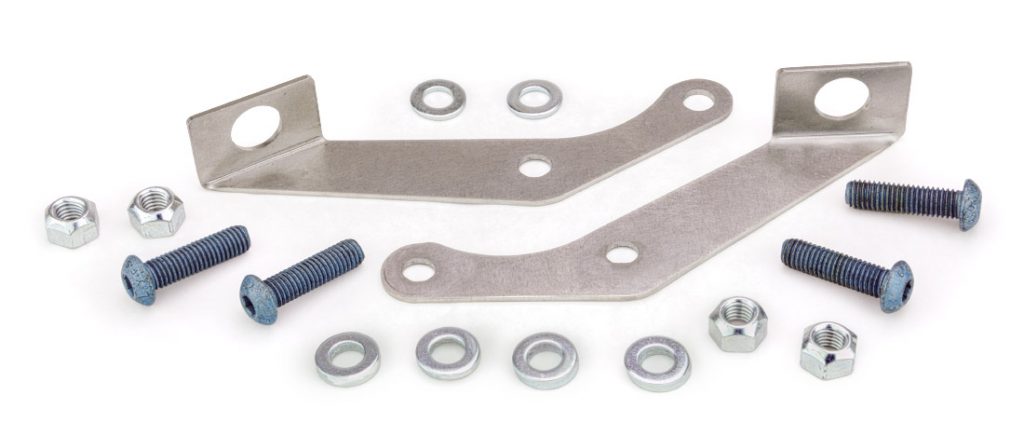 https://www.elephantracing.com/wp-content/uploads/brake-line-support-installed_003-150x114.jpg
https://www.elephantracing.com/wp-content/uploads/brake-line-support-installed_002-150x100.jpg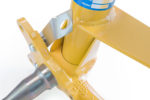 https://www.elephantracing.com/wp-content/uploads/brake-line-support-installed_001-100x150.jpg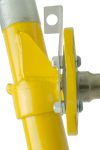 Application Table
| Part No. | Stock Equiv. | Fitment & Configuration |
| --- | --- | --- |
| 2280911 | - | '65-'89 911/912/930/914 |
Links for Coilover Brake Line Support Bracket Kit
Questions? Call us at 1.408.297.2789 M-F 8-5 PST