PASM Delete/Cancellation System

This kit prevents dash fault codes from appearing when replacing original electronically controlled PASM type shocks/dampers with conventional shocks or coilovers on Porsche cars.
These modules plug into the control harness in place of the original PASM shocks, emulating their behavior. This satisfies the vehicle ECU tests and prevents the fault messages.
Eliminates PASM fault messages
Works with all Porsche cars originally PASM equipped
May work on other vehicles
Easy installation, no programming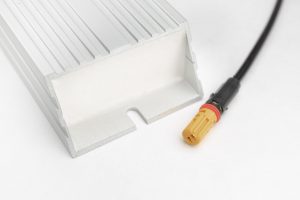 Application Table
Part No.
Stock Equiv.
Fitment & Configuration
2350001
-
'05-'12 997,
'12-'19 991,
'20+ 992,
'05+ Boxster & Cayman
1 kit, req'd per Car

Speak to an expert: 1.408.297.2789