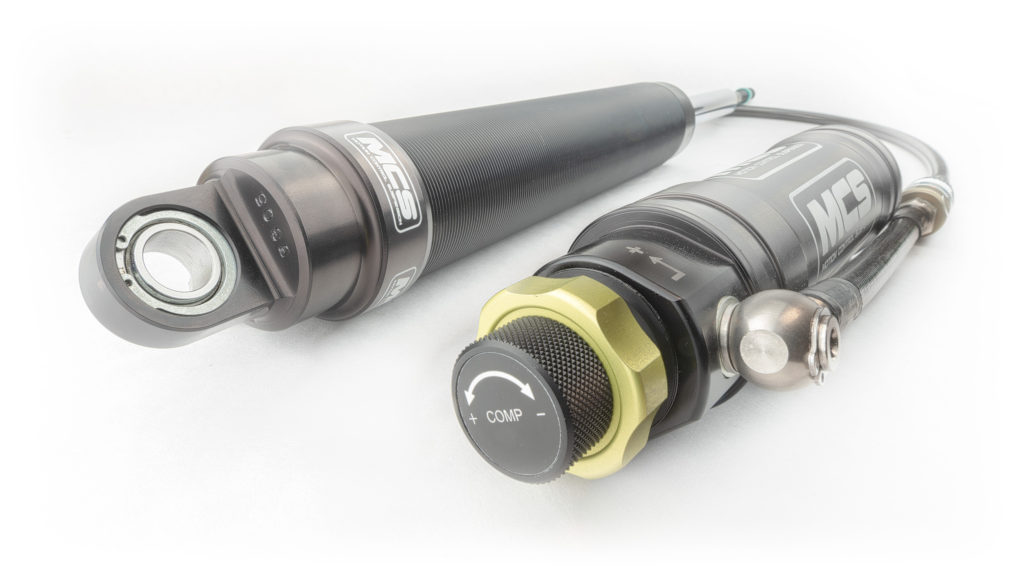 Dyno Tuned & Ready To Bolt-On
Complete systems fully engineered and ready to bolt on. No guesswork, tuned spring rates, shock valving, spring lengths and bump stops that all work together right out of the box.
Bolt on a complete balanced system including threaded body struts, springs, all hardware, assembled and ready to go.
Pair-Matched – Each and every MCS shock is computer shock dyno-tested. Dyno plots are then used to choose hand-picked pairs, thus delivering unrivaled consistency and shocks that truly match.
Complete hardware – Bolt on. Kits are complete coilovers with main springs and helpers springs to keep springs in tension even at full droop. Both front and rear kits include spring seat bearing to prevent spring windup.

Camber Plates – Camberplate kits can be ordered separately to enhance the performance of your coilover system.
"I knocked 10 seconds off my best time @ Sebring with your suspension products, I could not be happier with the results."
Dave D. – 911 Suspension Upgrade

Speak to an expert: 1.408.297.2789