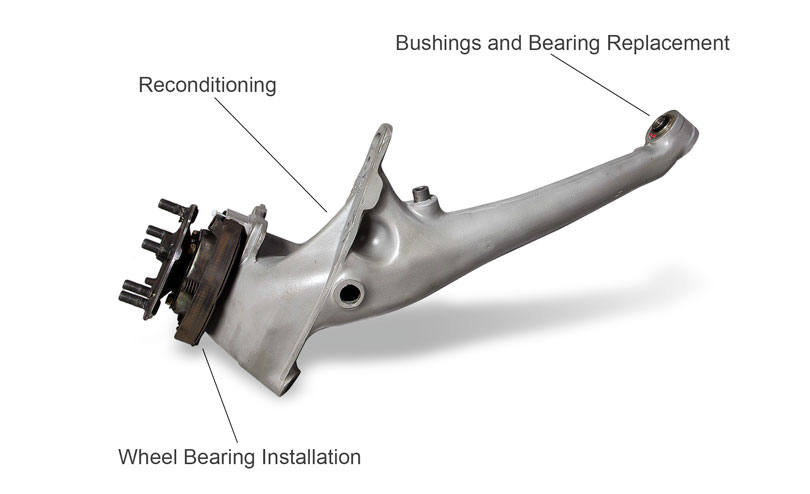 Trailing Arm Reconditioning
Send your trailing arms to us for full reconditioning. Including media blasting and clear coating. Early steel trailing arms are powder coated as they were by factory.
Add Bushings or Monoball Bearings
This service includes removal of old bushings and installation of new new ones. Available are rubber bushings or spherical Monoball bearings.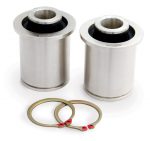 Add Wheel Bearings
When you add wheel bearings to your order we'll install them in your reconditioned trailing arms… no installation fee.
Your trailing arms. Done Easy, Done Right.
1. Order Services using table below and we'll email a work order.
2. Send your trailing arms using your choice of inbound shipping options. Include work order in the box.
3. We'll perform the installation and upgrades.
4. We'll ship the trailing arms back to you ready to bolt on the car.
Three Inbound Shipping Choices
Bronze – Pack and ship on your own.
Silver – Pack on your own, we'll email a pre-paid inbound UPS shipping label. USA only.
Gold – We'll send you a box and packing materials and a pre-paid inbound UPS shipping label. USA only.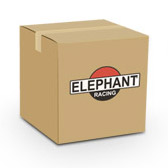 Ground service is the default. Call us at 1.408.297.2789 to arrange expedited shipping.
*Removal of old bushings is included with the service. Installation of new bushings or bearings is included when purchased with the Trailing Arm Reconditioning Service below.
Questions? Call us at 1.408.297.2789 M-F 8-5 PST