QuickChange™ Spring Plate Kit
For Porsche 911, 912, 930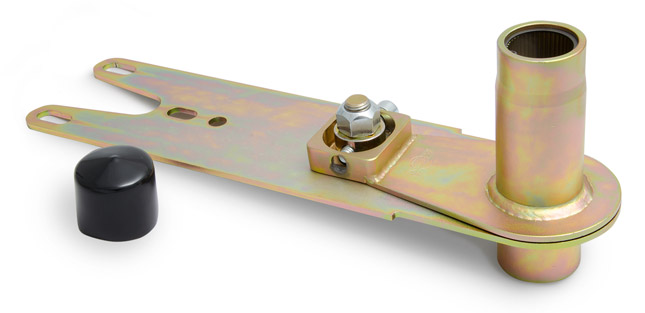 QuickChange™ Spring Plate Kit For Porsche 911, 912, 930
Change Torsion Bars and Adjust Ride Height
QuickChange spring plates make fast-work of torsion bar re-indexing and replacement. Screw-type adjuster makes corner balancing and ride height adjustment a breeze. Pairs the high quality of the factory design with ease of servicing.
5 minute torsion bar changes
Fast and easy ride-height adjustment
Accepts standard bushings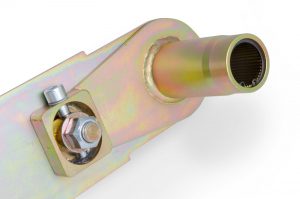 Setup is fast and easy
If you've ever re-indexed torsion bars to correct ride height, you can really appreciate the benefits of QuickChange. Used in combination with our QuickChange Torsion Bars and Polybronze bearings, this spring plate allows rapid replacement or re-indexing of torsion bars.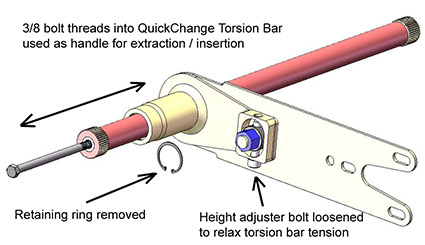 "I am very happy with the way the suspension modification performs. On the road the car is now quiet, smoother and more predictable (contrary to my mechanics predictions). On the track the difference is amazing, the car is entirely predictable, overall more than one second faster than previous PB."

Ross – QuickChange Springplate, PolyBronze Bearings
Available In Three Configurations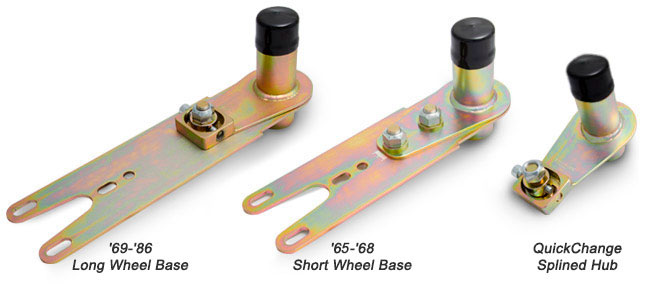 QuickChange Torsion Bar Changeout
QuickChange Torsion Bars can be extracted through the QuickChange Spring Plate without removing any bolts. Alignment settings are maintained. You don't even need to remove the wheel from the car. Changing torsion bars is a 5 minute per side operation!
Unlike other aftermarket spring plates, QuickChange Spring Plates bolt the plates together. This prevents the plates "halves" from sliding against each other and eliminates failures and metallic clicking noises common with competing products.
"Wow, German craftsmanship from you! What shall I say… just perfect. THANK YOU THE PARTS ARE DEFINITELY WORTH THE PRICE!"

Manfred P. – QC Springplate, PolyBronze Bearings
Can be used with any torsion bar and bushing that fits factory spring plates – not included – however QuickChange Torsion bars and PolyBronze Bearings are required to use torsion bar extraction features.
Kits for '69-'86 long wheel base cars include a screw type height adjuster. Kits for '65-'68 short wheel base cars use an eccentric bolt height adjuster for improved tire clearance.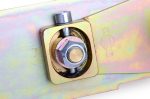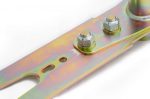 To add QuickChange functionality to your existing set of '77-'86 factory adjustable spring plates or ASP, you can order the Splined Hub separately.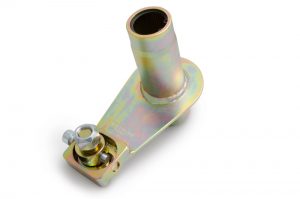 Splined Hub Kits
The Splined Hub Kit includes the small plate and adjuster hardware to mate with the large plate from your donor set of factory adjustable spring plates, or the ASP. Order one kit per car.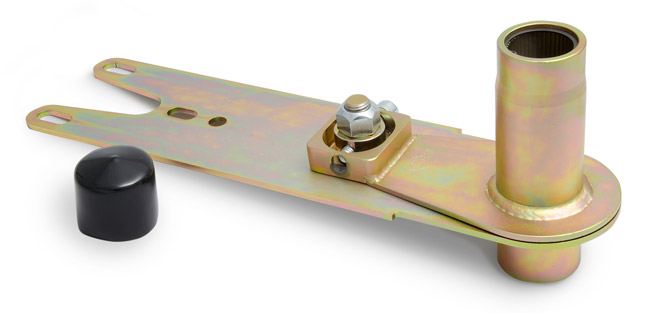 Application Table
Part No.
Stock Equiv.
Fitment & Configuration
2080901
-
'65-'68 911/912, Short Wheel Base

2080902

Porsche part number "911 333 009 00"

Quickchange™ spring plate kit, Porsche part #911-333-009-00

911 333 009 00
'69-'86 911/912, '75-'87 930, Long Wheel Base
Questions? Call us at 1.408.297.2789 M-F 8-5 PST