Fan Installation Kit For Porsche 911, 930, 964, 993
• Adjustable Thermoswitch 170-210F
• 30 amp relay
• Fuse holder and 30 amp fuse
• Wire
• instructions
This aftermarket fan requires 8 inch by 10 inch mounting space. It can be used on all 911 from '65-'89 using the Carrera style fender mount cooler. Some cars may require relocation of the horns. Pre '74 cars may require removal of the passenger side battery box.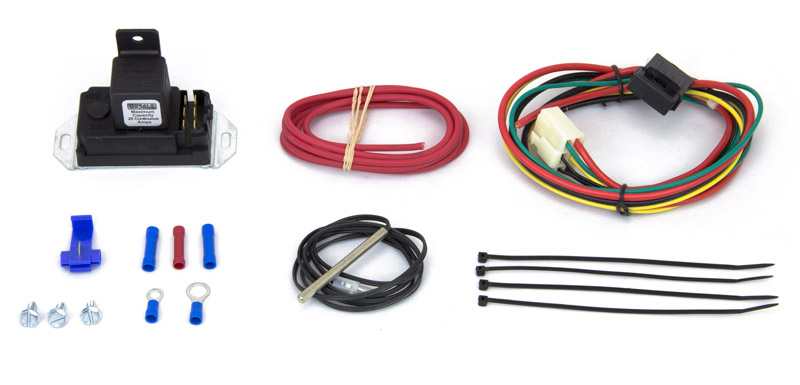 Application Table
Part No.
Stock Equiv.
Fitment & Configuration
16759
-
'65-'89 911 w/ Carrera style fender mounted cooler
1 req'd per Cooler
8″ Oil Cooling Fan For Porsche 911, 930, 964, 993
Low speed cooling enhancement
Oil coolers only work when air is flowing through them. A fan will improve your cooler efficiency at lower speeds when less airflow is available. This benefits track cars through lower speed turns and street cars idling in traffic.
Aftermarket Fan
Highly recommended. Fits Widemouth oil cooler perfectly, moves more than twice the air volume of the factory fan!
8 inch fan, 2 1/4 inch thick
400 CFM
4.5 amps
Mounting kit
Application Table
Part No.
Stock Equiv.
Fitment & Configuration
1-555-52111
-
'65-'89 911, for widemouth oil cooler
1 req'd per Cooler

Speak to an expert: 1.408.297.2789